690 SERIES NARROW CROWN STAPLES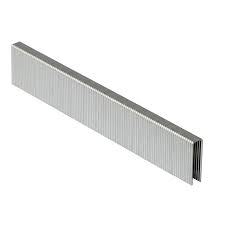 Betco Fasteners stock 690 series narrow crown staples 10-19mm in length. They are equivalent to Bostitch 93, Tacwise 97, BeA 97, Omer 4097, Prebena O & Josef Kihlberg 690 series staples.
If you need any advice before making a purchase then please call a member of our experienced sales team on 0121 552 8400.