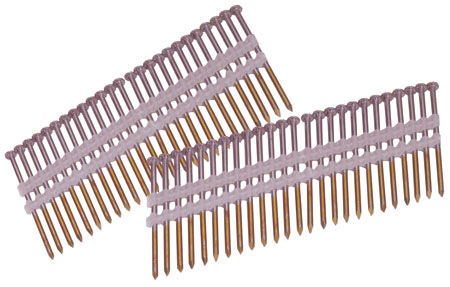 Betco Fasteners stock a wide range of strip & framing nails including 34° paper collated framing nails, 22° plastic collated strip nails, 28° wire collated stick nails and also positive placement (joist hanger/metal conector) nails for the Bostitch MCN150-E StrapShot nailer.
Our range of strip and framing nails are designed to fit market leading brands such Bostitch, Paslode, Tacwise, BeA, Makita, Dewalt and many more.
If you need any advice before making a purchase then please call a member of our experienced sales team on 0121 552 8400.