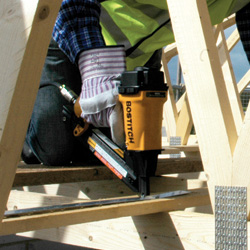 BETCO FASTENERS
stock
METAL CONNECTOR NAILERS.
These nailers have been designed for quickly locating the nail point hole of joist hangers, metal braces & timber construction metal links etc.
If you need any advice before making a purchase then please call a member of our experienced sales team on 0121 552 8400.
We can't find products matching the selection.
Featured